Cart (

0

)
Recently Added

0

Item
Total

$0.00
The item you just added is unavailable. Please select another product or variant.

Cart (

0

)
Recently Added
Total $0.00
The item you just added is unavailable. Please select another product or variant.
Words from our early adopters
1st person to wear Maku
I have very sensitive feet and was concerned about irritation. But when I started wearing Makus, I was extremely pleased and realized how comfortable they are. I run, dance, sail, and exercise in them. My Makus follow me everywhere: Wicker Park festivals, several Greek Islands, the Italian coastline, the Montreal summer, and on! I also like to experiment with fashion, and have enjoyed wearing them with everything from jeans to Japanese Hakama.
— Nadim Sioufi
Interior Designer, Canada
2nd person to wear Maku
Before my first pair of Makus, I had never worn sandals because I didn't find them comfortable or good looking. And today, I use my Makus for everything: walking, biking, hiking, etc. What's funny, is that when I used to wear 'high tech' shoes, my feet would get tired only after a few hours. With my Makus I can walk all day and my feet still feel fresh.
– Kristyan Sarkis
Award-winning type designer, Amsterdam
22nd person to wear Maku
On a trip to Brazil, after a long day of walking, when all my friends were complaining about their feet hurting, my feet still felt fresh and free. I was surprised by how comfortable my Makus were, as opposed to the common feeling of tightness and hotness at the end of a long day.
– Romy Assouad
Entrepreneur & Dancer, Beirut
Perfect fit
The 3 straps are individually adjustable thanks to the proprietary RedLink™ fastening system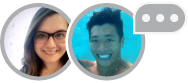 Cotton feel
Gentle on the skin for all-day comfort

Easy and quick slip-on
Slip Makus on and off easily – no messing with laces, velcro®, or buckles 
Respects your toes' natural spacing
Custom-built straps compress between your toes without separating them
Hugs your heel
The deep heel-guard protects your heels from objects and dirt
4-way flexible sandal
Respects the natural movement of the foot, decreasing foot fatigue for all-day comfort

Grippy sole
Fewer trip-ups and more stability with a grip that's perfectly balanced for city streets, wet surfaces, and light trails
Abrasion-free strap design
Straps recede into groves in the sole, and are held away from the ground by the tension in the straps
Just the right shock absorbance
Without introducing bulk or compromising on ground-feel

Exceptional durability
Designed and built to last for years, from some of the highest quality materials on the market.
Custom Sole
After years spent testing 50+ types of soles, we custom designed our own recipe to meet all of our high standards: flexibility, abrasion resistance, shock absorbance, and a slip-resistant grip.
Premium Footbed
For our White on Tan model, we use 100% genuine premium tan soft suede leather.
For our Black on Red model, we use a premium, synthetic, and vegan red soft suede leather with advanced color fastness properties.
For our Black on Black model, we use a premium anti-slip and durable rubber footbed.
Custom Straps
We custom produced straps from a special nautical fiber (from the boating industry) because of its highly durable qualities (resistant to salt, sea, and sun) while being soft on the hands of sailors (softer than cotton feel).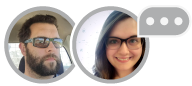 Curious Red triple guarantee
Free exchanges
Exchange your Makus at no cost within 30 days. Terms and conditions apply.
One-year warranty
We'll replace your Makus in case of defects in material or workmanship.
Full refunds
Return your Makus for a full refund within 30 days. No questions asked.
The legacy behind Maku sandals
Your sandals are inspired by the simple footwear of the Tarahumara, a native American tribe of northwestern Mexico. The Tarahumara—known as 'the running indians'— have developed a tradition of long-distance running up to 300 km (200 miles) in one session. They run in a traditional form of minimal sandals called 'Huaraches', made from a piece of leather or old tire rubber and a rope. We've improved on this original minimalist design and tailored it to fit your everyday urban life as well as the great outdoors.